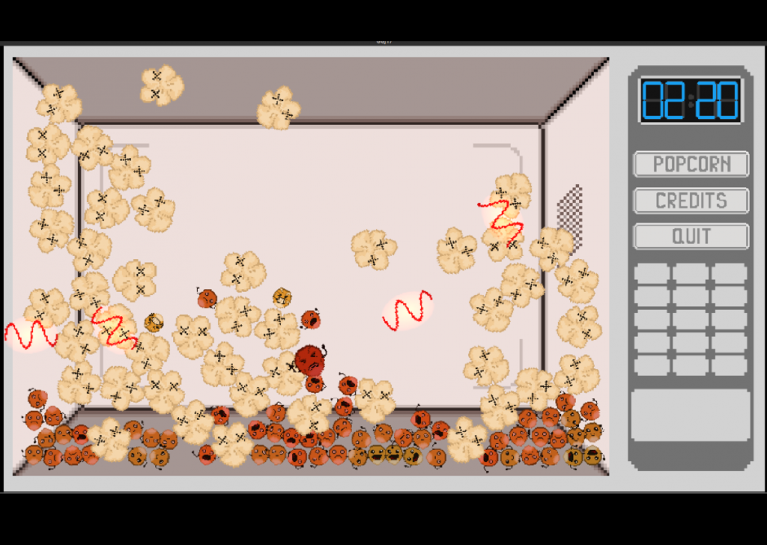 This game was made in 48 hours during the Global Game Jam of 2017 under the theme WAVES.
You are a popcorn and have to evade micro waves to survive until the cooking time is done.
In this game you play the role of Pipoca, a popcorn about to be cooked in a microwave. But you won't pop so easily. Move and jump around to avoid getting hit by micro waves, and beware because others popcorn may pop and send everything flying. Survive until the timer runs out and stay UNPOPPED.
Press the POPCORN button to start/restart the game.
Controls:
A and D / ← and → for movement
W / ↑ / Spacebar to jump
Team:
Diego Velasco Volkmann
Khin Baptista
Marcelo Vasques
Marina Poester

Tools
Godot Engine
Photoshop
GIMP 2

Download