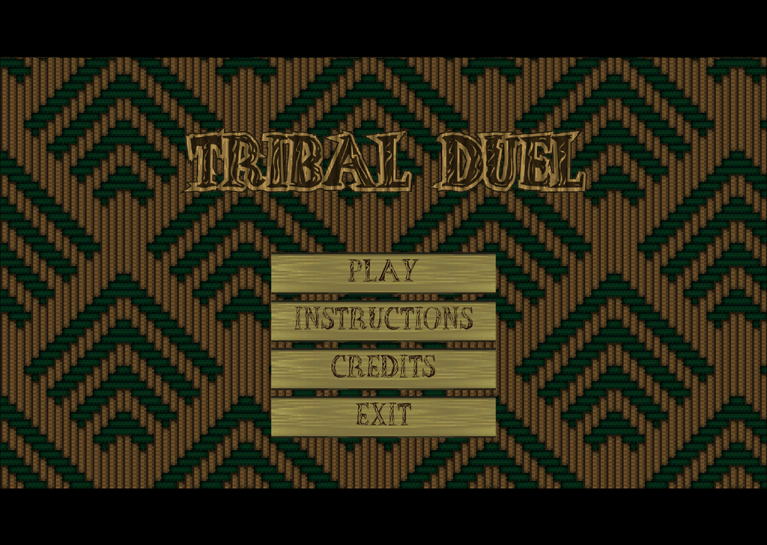 Fight against your friends in a shaman battle to death!
In this game, each player has to cast elemental spells to attack the opponent, while defending himself against the opponent attacks.
Instructions:
This is a two-player competitive game. Each player will summon elements to cast a projectile against their opponent, or defend themselves from spells.
By defending, the player can either absorb the attack (taking no damage and nullifying the spell) or reflect the spell against the opponent, making it faster and stronger.
Absorb an attack, simply press the absorb key without summoning any element.
To reflect, you must summon the same element as the projectile you want to reflect, and press the absorb key.

Controls
Player 1:
> Move up/down: W, S
> Summon Fire: D + D
> Summon Water: A + A
> Summon Wind: A + D
> Summon Acid: D + A
> Cast projectile: E
> Absorb / Reflect: Q
Player 2:
> Move up/down: I, K
> Summon Fire: J + J
> Summon Water: L + L
> Summon Wind: L + J
> Summon Acid: J + L
> Cast projectile: U
> Absorb / Reflect: O
The team:
The team was composed by UFRGS students who met thanks to GDS UFRGS:

Andrei Aguiar Müiller - Music and Sound Effects
Giovanni Ramos Gonzalez Tagliaro - 2D Art and Visual Design
Khin Baptista - Programmer
Leonardo Ramos Gonzalez Tagliaro - Programmer
Marcelo Souza Vasques - Programmer
Download