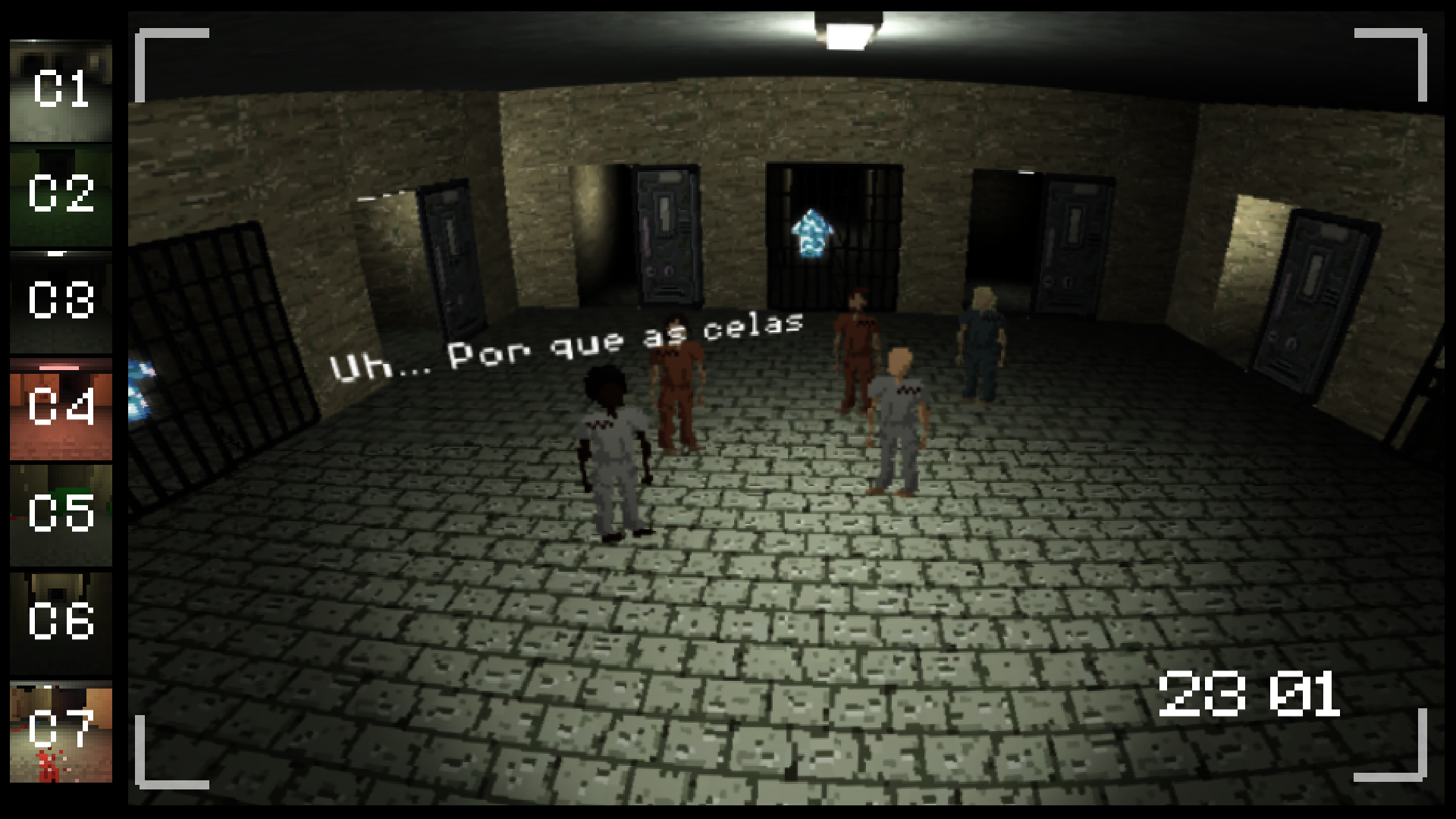 This game was developed during the Rede Globo Brasil Game Jam at Brasil Game Show 2016, in São Paulo - Brazil. We thank the organizers of the event for such an amazing opportunity.
Description
You are in control of the gates in a Maximum Security prison. A satanic cult has invaded the prison and is about to murder everyone. Can you save the bad guys lives?
How to play
Use your mouse and click on the cameras to switch view. Click on the floating arrows to open doors and allow the prisoners to pass.
About the Developers
Team: GameDev Society UFRGS
Marcelo Vasques - Programming and Game Design
Giovanni Tagliaro - 2D Art
Leonardo Tagliaro - Programming and Level Design
Download